In order to get into a design institute, students will be given the option of submitting their portfolios as part of the application process. Applicants are strongly advised to present their writing samples or visual arts portfolios to support the application file and to be considered for scholarships.
A portfolio is a professional assemblage of your best artistic work that is presented neatly and concisely. Visual portfolio tips (including visual arts, design, building arts, digital and time-based media portfolios)-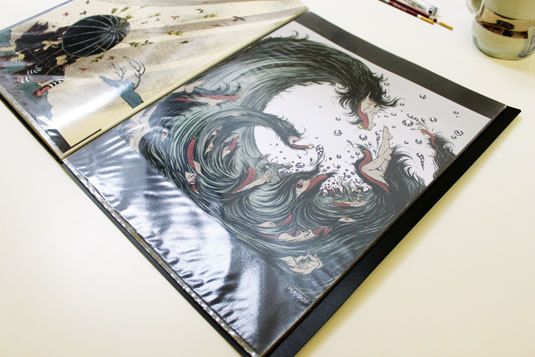 Submit complete pieces.
Create your artwork promptly and regularly.
Keep a sketchbook or journal to build your creative ideas.
Take art classes.
Seek portfolio feedback from peers, teachers & professionals.
Use only original work-don't "borrow" images.
Whenever possible, work from direct observation.
Experiment with media and techniques.
While building your artistic repertoire, be prolific; this will give you options later and allow you
To be selective when compiling your final portfolio.
Think of your portfolio as a "visual interview." Your portfolio must speak for itself. Strong presentation shows work in its best light and indicates your ability to communicate in an effective manner. Pay close attention to the content and presentation of your portfolio.

Fill the frame and don't include anything that distracts from the artwork.

Consider the entire composition.

Strong values make a good first impression.

Images should be clear and easy to read.

Images should show accurate color balance.

Crop images for a professional appearance. Edit your portfolio by keeping only your best work and show that you focused on quality not quantity.

Clearly label the images to correspond with the information you have given about your artwork.

Your portfolio should be evenly spaced with your finest works of art.

You may include supporting materials such as resumes, prizes and certificates, and relevant newspaper articles or magazine write-ups.
Applicants may submit fiction or non-fiction writing samples such as research papers, short stories, grammatical writing, poetry or other forms of creative or professional writing. All samples must include applicants' name and title of work, as well as last or teacher/ supervisor, if applicable. Research papers should provide a clearly stated principle, findings and conclusion; they must be well organized and must demonstrate appropriate and consistent use of quotes and documentation according to a specific writing style.